[List updated at 8AM, 9th Jan] CES 2019 has begun with a bang, and smart home devices are ruling the roost at the greatest technological display on the planet. We look at 20+ smart home devices on display at CES 2019 today that meet most needs of a smart home. Stay tuned to this list as we update this page regularly with live updates as we hear them. Is this list missing something? Please leave us a comment.
Smart Home Security at CES 2019
Altro Smart Lock
A connected deadbolt connector is combined with a video-doorbell by the Altro Smart Lock. Bluetooth and Wi-Fi connections to the cloud and your phone enable you to remotely unlock or lock your front door.  Whenever it detects your presence, the Altro Smart Lock performs these functions automatically.
Alarm.com Wellcam

Thanks to the Wi-Fi connection of the Wellcam smart video camera. To add to its 180-degree field of view, the Wellcam can make two-way audio calls and offers 1080p resolution. Wellcam users can reach out for help by pressing a call-out button.
Netatmo Smart Video Doorbell

Video Doorbell, which also has a microphone and a speaker. Infrared night vision allows it to see in the dark and detect motion. Person detection, motion zones and support of Apple Homekit are other winning features.
First Alert Onelink Bell

A ringer from First alert, the smoke alarm experts, the Onelink Bell has two-way audio, night vision, a wide-angle lens and 1080p resolution. Importantly it supports Alexa and Google Assistant.
Leeo Smart Alert Nightlight

The new Leeo Nightlight safeguards your family by sensing motion, listening out for smoke alarms, humidity and temperature. Discrete LEDs that change color help the device to communicate if it finds something amiss. It can also send alerts to your phone.
Arlo Security System
The Multi-Sensor at the heart of the Arlo Security System detects temperature changes, water leaks, and carbon monoxide. It will also alert you if you leave a door or window open. A super-smart sensor siren and remote serve to enhance the security image of the system. You can place the siren wherever you like, as it is battery-operated.
Ring Door View Cam
This is new video doorbell announced by Amazon-owned Ring. Install the Door View Cam and you will no longer need a viewfinder on your door. Expect to receive an alert when somebody rings your doorbell or even knocks at your door. You don't have to bother with any hardwiring, as the Door View Cam is battery-powered.
Ring Alarm System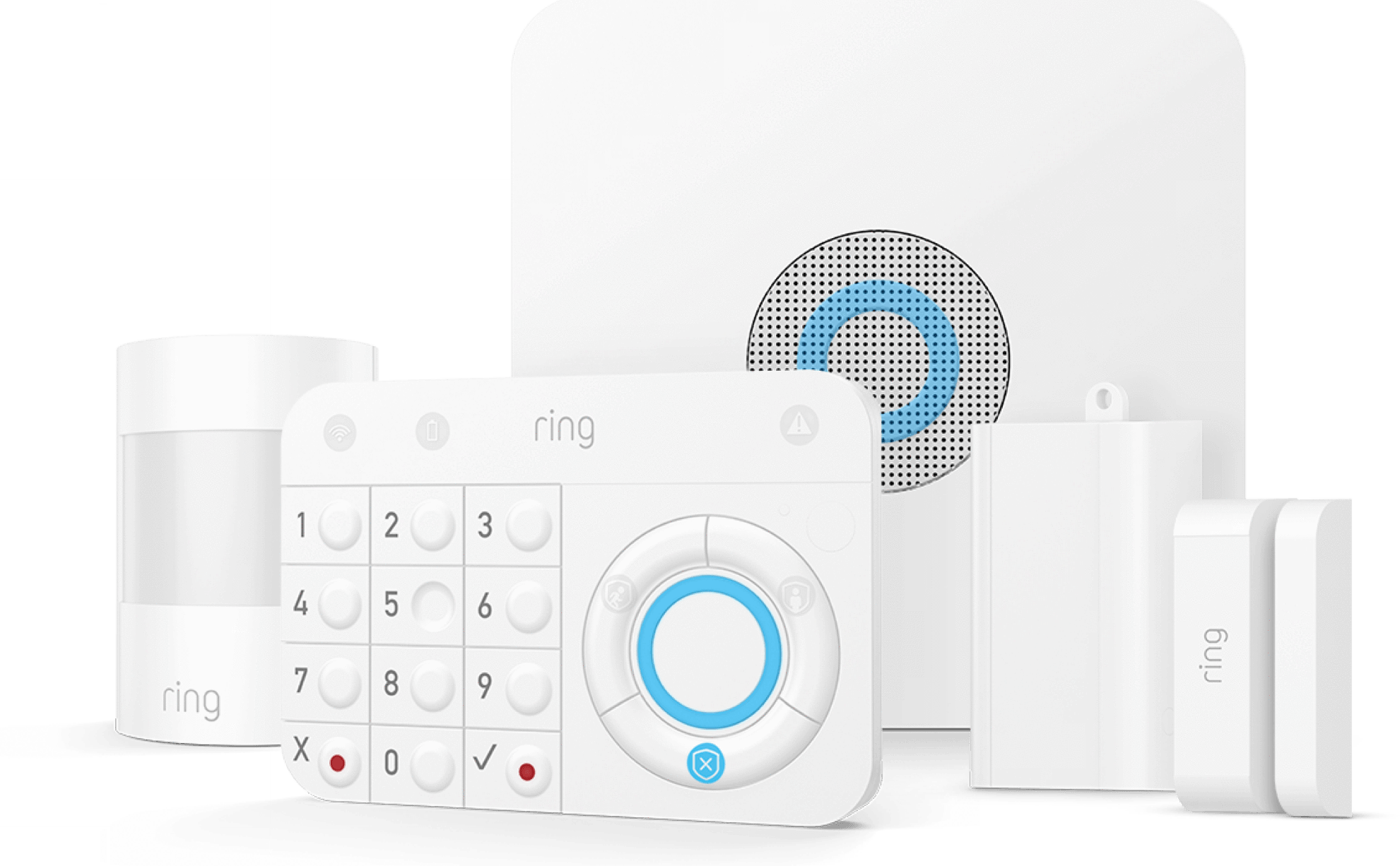 This is an advanced version of the Ring alarm system. The improved features include a smoke and CO2 alarm, a dome siren, a smoke and CO listener, and a flood and freeze sensor.
Smart Bedroom at CES 2019
Moona Smart Pillow System

How do you want your pillow? Do you want it warmer than it is now, or perhaps cooler? Then the Moona smart pillow system is for you; it uses a water pump placed on the nightstand to get the pillow temperature on par with your preference. Humidity, temperature and ambient light in your room are also tracked by Moona's sensors.
Smart Bathroom at CES 2019
Kohler Smart Bathroom (Kohler Numi 2.0 Toilet)

Now you can enjoy easy access to Google Assistant, Alexa in your bathtub by installing a Kohler smart bathroom. The collection includes a lighted three-piece vanity, a lighted mirror, a free-standing bath, and intelligent toilet, all with accent lights controllable via voice commands to Google Assistant. Enjoy a "fully immersive experience" with this toilet that also has a built-in speaker system and advanced lighting.
U by Moen Smart Shower

Do you want three voice assistants to help turn your shower on or off? The U by Moen Smart Shower is for you. The device already supports Alexa. Google Assistant and Apple's Siri will soon come on board to set your water to your preferred temperature.
Toto Neorest NX2 Toilet
How often have you wished you had a self-cleaning toilet? Here's the answer to your dream: the Toto Neorest NX2 toilet cleans itself. It comes with the company's Washlet cleansing system. This includes a cleansing technology and an in-bowl catalytic deodoriser to free your toilet bowl of mould, limescale and waste. This smart toilet also features a heated seat and automatic open and close.
Smart Kitchen at CES 2019
KitchenAid Smart Display

Here's another one on the long list of smart displays with Google assistant support. Being splash resistant, this display is not fazed by kitchen spills.
Gourmia 11-in-1 Deluxe Multicooker

You can operate this smart kitchen appliance via voice commands to Google Assistant. Additional help is available through Gourmia's Mia mobile app, as well as Alexa support.
Heatworks Dup Smart Untethered Carafe

How often have you wished not to have to wait around for water to boil? Watch water heat as you pour it out of the Heatworks Dup Smart Untethered Carafe. All you have to do is fill the carafe with cold water. Set your preference with the temperature setting (expect a + or – one-degree variance).
Samsung Family Hub Refrigerators
Samsung's Family Hub Refrigerators are equipped with enhanced Bixby voice control. These include voice recognition and daily news reports. The large display on the front has more features, as well. The display provides the buyer with a Family Board function that you can personalize for different members of your family. The fridge even has new apps such as Uber and Expedia.
Smart Home Electrical Equipment at CES 2019
Ring Lighting
Ring's new smart lighting line-up has a step light, path lights, spotlights, wireless and wired floodlights, as well as a motion sensor.
Currant Smart Wall Outlet

Do you wonder how much electricity gets used by various devices in the house. Let the Currant Smart Wall Outlet figure it out for you. The outlet offers support for Alexa as well as Google Assistant.
Caseta by Lutron Fan Speed Control

A smart home deserves smart fans. But you don't have to throw away your ordinary home ceiling fans. Just sit back and let the Lutron Caseta Fan Speed Control transform them into smart fans. The device works with the IFTTT platform and offers support for Alexa and Google Assistant.
C by GE smart lighting

LED bulbs (and a cool light saber looking one at that), dimmers, smart plugs, light switches, and sensors are part of the smart lighting line-up offered through C by GE.
Smart Living Room at CES 2019
Klipsch Bar 40G

Do you crave more free space to add additional components to your home theater rig? The Klipsch Bar 40 solves the problem by offering the sound of several speakers in one. With support offered for Google Assistant, you don't need to add to the clutter with a smart speaker.
Eve Energy Strip

Change three ordinary electronic devices into smart devices by plugging them into the Eve Energy Strip. They will now enjoy app as well as Siri voice controls and you can remotely turn an ordinary lamp off or on. You can also use the Energy strip to provide energy usage monitoring and electrical surge protection.
Domalys Smart Display

Keep in touch with your loved ones, with this display. Seniors in an emergency can press a big red button to call for help. If you own the company's Aladin motion-sensing lights, you can also use the display as a router.
Smart House Keeping Needs at CES 2019
Trifio Ironpie Robot Vacuum

A three-pronged strategy aided by software, processing power and state-of-the-art visual sensors enable the Ironpie to deliver clean floors with speed, efficiency and efficacy. Ironpie's armory includes a camera to help with home monitoring. Support for Google Assistant and Alexa will happen in the foreseeable future.
D-Link Battery Wi-Fi Water Sensor

Equipped with a six-foot probe, the D-Link Battery Wi-Fi Water Sensor alerts you about home water leaks. It maintains wireless communication with the cloud. You can use it anywhere in your house as it is also battery-powered.
And Everything Else…
Vuzik Blade
This is a pair of smart glasses that supports Alexa. Google Assistant support is likely in the future. You can take photos and videos with the headset. You can also use the integrated headphones to play music. The lenses can be used to display messages, apps, video and images.
Volo Go Hairdryer

Infrared radiant heat technology enables Volo Go hairdryer to dry your hair thoroughly, according to its start-up manufacturer Volo Beauty. It also comes with a lithium-ion battery to allow you a cord-free experience.
Foldimate Laundry Folding Robot
Do you hate to fold laundry? Then let the Foldimate laundry folding robot do it for you. Pants, shirts and other standard laundry items are grist for the mill to this mini-fridge-sized robot that resembles a printer.
Honeywell Home T9 and T10 Pro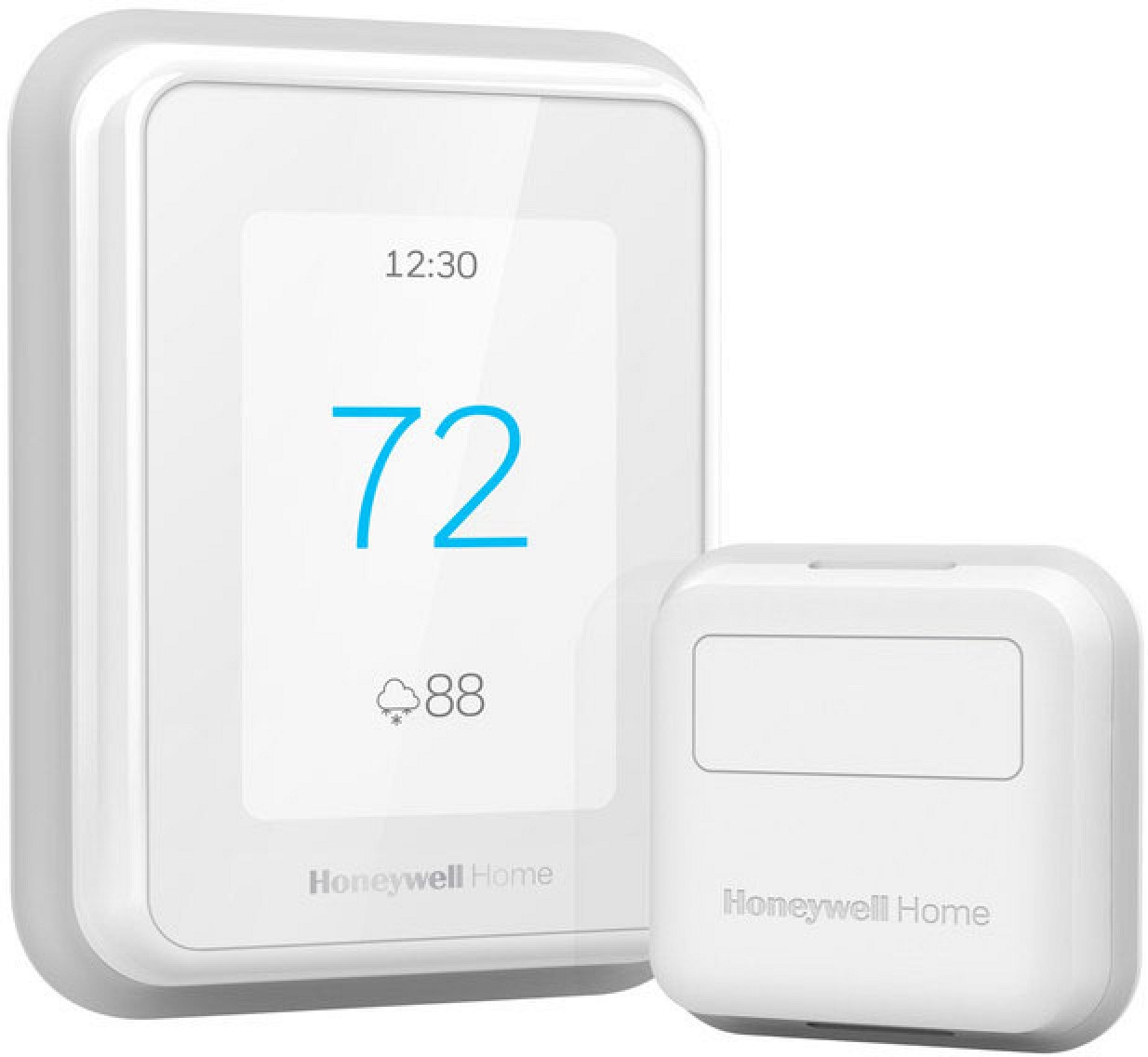 Granular temperature control is taken to the next level in Honeywell's new T9 and T10 Pro smart thermostats with Smart Room sensors. You can use the devices to prioritise heating and cooling in the rooms you place them, in order to manage your heating. Unlike traditional thermostats, the T9 and T10 Pro and their sensors allow you to set preferences for specific areas. They are compliant with both Google Assistant and Amazon Alexa and boast motion detection. You can attach up to 20 Smart Room sensors to the thermostats.
Asus Lyra Voice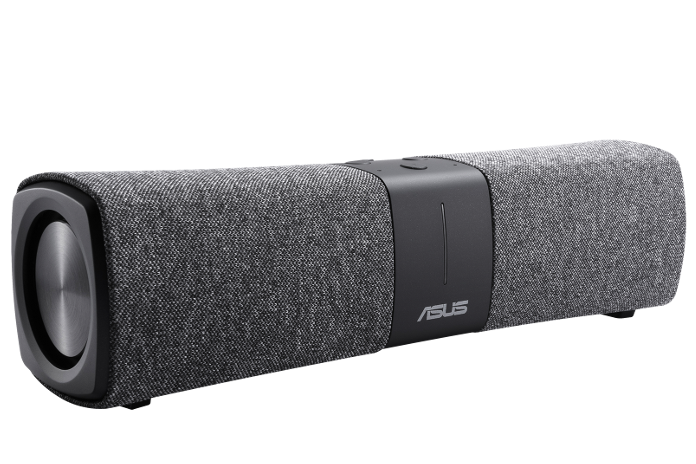 Asus Lyra Voice Is not only a Wi-fi Router but also an Alexa speaker with voice control. The Lyra Voice router, with integrated 802.11ac (Wi-Fi 5), supports three Wi-Fi modes. A pair of microphones with 360-degree far-field voice detection support the Lyra Voice's two built-in stereo speakers with DTS surround sound technology. The device also supports Bluetooth and Spotify Connect.
D-Link 5G Router
Use the D-Link 5G router to speed up your home broadband to make it 40 times faster than the average rate in the US for cabled connection. The router has a 5G sim that will help connect when you get access to a 5G network. With this router in place, which is compatible with the company's Wi-Fi Mesh products, you can also expect Dual-band Wi-Fi around your home.
*All trademarks belong to respective owners. Images belong to respective brands.